Training Wheels
Last week, I had the pleasure of making another short film with Chip Franklin. Chip wrote and directed "Training Wheels," a NOIQ short for the Baltimore 48 Hour Film Project. "Training Wheels" is about two young girls coping with their parents divorce, and dealing with a visit from their Mom's new boyfriend (Played by me. Poor girls.). It turned out to be a quite good, sweet little film. The girls were well played by Rockzana and Sabrina Flores, and Melissa Leebaert was wonderful as their mom. Below are a few photos from the shoot.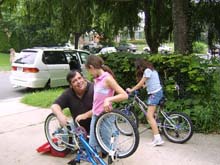 Rehearsal: Wes as Joe Murphy repairs bikes for Wendy (Rockzana) and Tracy (Sabrina).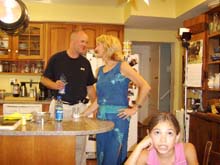 Rockzana's displays rapt attention as director Chip Franklin goes over notes with her and Melissa Leebaert.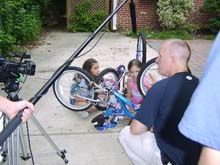 Chip directs the girls in their big opening scene.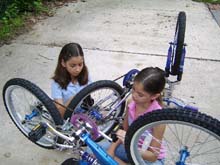 Sabrina and Rockzana work on their lines, and their gears.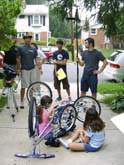 Cinematographer Will Trinidad lines up the shot. Alex stands ready on the boom.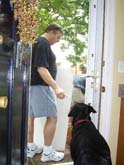 Mia the Rottweiler wants a line. Jeff attempts to give her a cue. A cue that will be given AFTER the filming stops.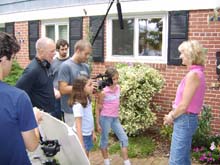 The girls are informed that Mom's new squeeze will be dropping by for a visit.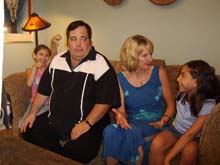 Wes Who's Coming To Dinner?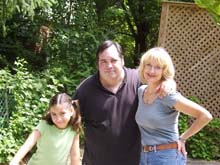 Sabrina, Wes and Melissa wrap the outdoor shots, then scramble for the air conditioned interiors.